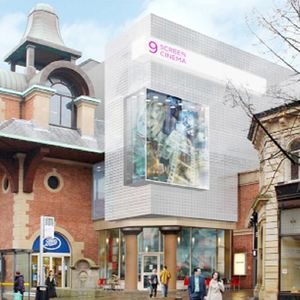 The Light Cinemas set to open in Bolton before the end of the Year
Burrows Little's client, The Light, will operate the proposed nine-screen, 1,200-seat cinema within the renovated Market Place Shopping Centre in Bolton. The 30,000 sq ft cinema is being installed on part of the existing three-storey car park. Burrows Little was also involved in the preliminary feasibility discussions between The Light and Bolton Council and assessed a number of sites in Bolton prior to the selection of Market Place. Bolton does not currently have a town centre cinema and this was a council priority.

The £15m revamp of the 400,000 sq ft shopping centre has been on site since the start of 2015. Moorgarth, the UK arm of Inception Holdings SARL, is the developer/investor for the historic site. In addition to the installation of our cinemas, alterations to the existing basement brick vaults of the Victorian Market Hall are underway at the south of the centre, turning the space into 30,000 sq ft of restaurant space within seven or eight units. The works include the creation of a void between the Ground Floor and the basement to create views in the style of the arcades in Covent Garden, London. The overall redevelopment also includes modernisation of the 1980s extension, improvements to customer flow, new shop fronts, lifts and stairways.

Opening their doors at the end of 2015, The Light Cinema in Bolton will be Burrows Little's third completed cinema for the chain. Following hot on the heels of Bolton will be projects in Walsall, Sheffield, Stockport and other centres in the UK.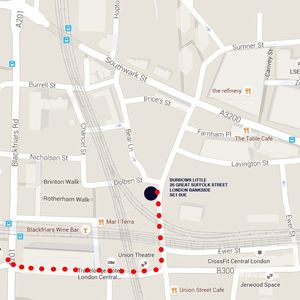 Burrows Little have moved
Burrows Little have relocated from St Johns Square to London Bankside.

Our new address is 26 Great Suffolk Street, London, SE1 0UE and we are just 4 minutes from Southwark tube station on the Jubilee Line.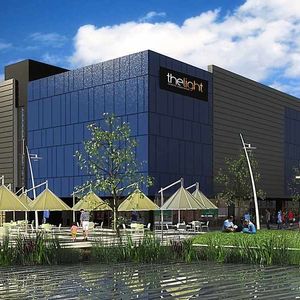 Walsall Waterfront Leisure Development
Work on site at the new Waterfront leisure scheme in Walsall has been on the go now for six months. Developer Kier Property has appointed contractor GF Tomlinson for the project, which includes the new eight-screen cinema designed by Burrows Little for 'The Light' and four new restaurants operated by Chiquito, Pizza Express, Bella Italia and Hungry Horse.

Phase one will provide +/- 5,000sq ft of retail and leisure space and phase two will provide a further 14,000sq ft.The £65m Waterfront development has been a resounding success so far, regenerating over 17 acres in Walsall, and the cinema alone will create approximately 230 jobs.

Phil Dove of The Light Cinema commented: "This fantastic project marks the start of an exciting development programme for all of us." Ian Little, Director of Burrows Little said, "The Light Cinema format is very exciting because of the introduction of the extra large format screens and the new ultra comfort seating designed for luxury viewing. With 1200 seats spread across 8 screens. the Walsall public will have plenty of choice of of films, viewing styles and luxury." Councillor Mohammad Nazir, Walsall Council's cabinet member for regeneration, said: "We're looking forward to seeing work start on site and very much welcome the investment and job creation that it will bring. I congratulate the work of Kier, The Light Cinema and their partners for bringing this project to this exciting stage. The scheme is great news for Walsall, making the town centre a more attractive place to visit, and will nicely complement the existing leisure facilities in the Waterfront area."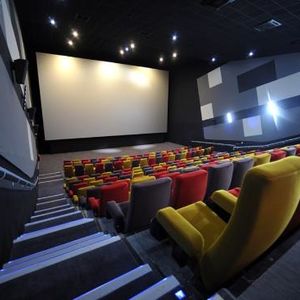 The Light Cinema take on the big boys
Burrows Little's client, The Light Cinema, has secured £5.2m through private client investment business Connection Capital, and will take advantage of the tax benefits of the Government's Enterprise Investment Scheme. The deal will also be supported by a further £4.5m in debt funding from Santander. The finance has initially secured the purchase of the Cineworld premises in Cambridge and will support the further development of new cinemas throughout the UK.

https://www.telegraph.co.uk/finance/newsbysector/retailandconsumer/11377325/Indie-cinema-chain-to-challenge-UKs-homogenous-giants.html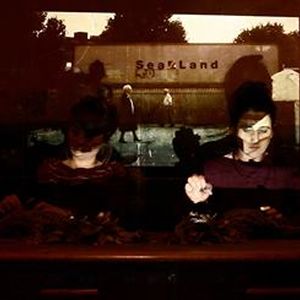 Cities Methodologies 2014
Cities Methodologies, UCL's exhibition and events programme on innovative urban research methods, led by the Urban Laboratory in collaboration with the Slade School of Fine Art opens tomorrow, 28th October at the Slade Research Centre, Woburn Square, London WC1H 0AB.

Cities Methodologies is an ongoing programme of events and exhibitions dedicated to presenting, sharing and experimenting with new methods of urban research.

http://us4.campaign-archive2.com/?u=9c2f233a1babad001d856f7bc&id=2dd5cd5778