Thetford Riverside to open November 2016
Thetford Riverside is a development by Breckland Bridge, an innovative joint venture between Breckland Council and The Land Group. It is a key regeneration project for Thetford, designed to act as a catalyst for future development. The scheme comprises redevelopment of the bus station and adjoining Anchor Hotel site to form a new Travelodge hotel and a 3-screen cinema for The Light Cinemas, designed by Burrows Little. The two anchors are supported by 5 restaurant units. Prominently located adjoining the Little Ouse river the development will create a new leisure destination for the town centre. Construction commenced in May 2015 with completion due next month, November 2016.

The Light's cinema offer will include a brasserie style lobby at Ground Floor with access to the three auditoriums at First Floor.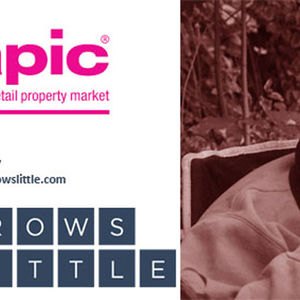 Burrows Little to Attend MAPIC 2016
Burrows Little are registered to attend MAPIC retail fair in November.

John Burrows, one of our Directors, will attend from 16th to 18th and if you would like to meet him, please contact John on +44 7925 33 88 57. We are interested in discussing development projects that may benefit from our retail and leisure expertise and meeting adventurous developers.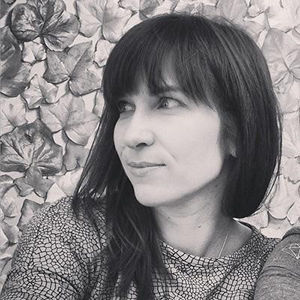 New Appointment at Burrows Little
Katarzyna Mogilnicka has joined Burrows Little. Qualified with a M.Arch from Wroclaw University in 2003. She initially worked for Aedas before working with Burrows Cave International from 2006 until 2009. Whilst working with Burrows Cave International, Kasia became a UK registered architect in 2009. In 2010 she rejoined Aedas to work with the core team on the Heathrow T2 Landside project valued at approximately £70 million. The whole project was completed in Revit.

Kasia's wide and varied experience in infrastructure, retail and commercial projects is a perfect match for Burrows Little's existing workload and we are very pleased to welcome her aboard. We look forward to expanding our portfolio with her. In her spare time, Kasia is a prolific artist, specialising in pen & ink. You can see examples of her work on mogiart.co.uk.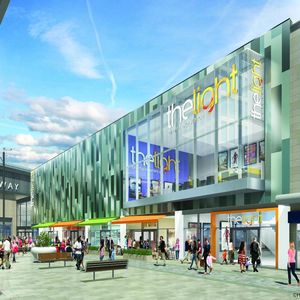 Broadway Centre Extension in Bradford
Burrows Little have completed designs for The Light's latest cinema in Bradford. The cinema formed part of HCD Architects' outline planning application for the whole development approved in August last year. The development includes a seven-screen, 750 seat cinema and four restaurants, totalling 35,000 sq ft.

The Light signed up to operate Meyer Bergman's new luxury cinema, part of an extension to the recently opened Broadway shopping centre which is managed by Westfield. Construction work is scheduled to begin on the cinema in early 2017.

Burrows Little have already completed three cinemas for The Light in the UK, we are currently on site at four other locations and have another ten already in development.

(External image by HCD Architects)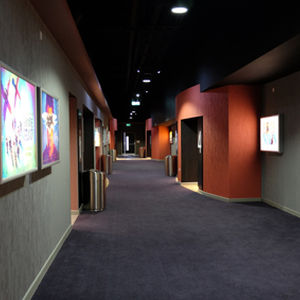 The Light Cinema opens in Walsall
Burrows Little's newest cinema opened in Kier's Waterfront development in Walsall on 22nd March 2016.... the first town centre cinema for more than 20 years. The Light Cinema boasts 1,200 seats and eight screens with its largest screen holding 268 seats. The impressive venue is the first cinema in the country to boast the latest hi-tech Extreme screen, with high quality audio and visuals for an expected 400,000 film fans each year.